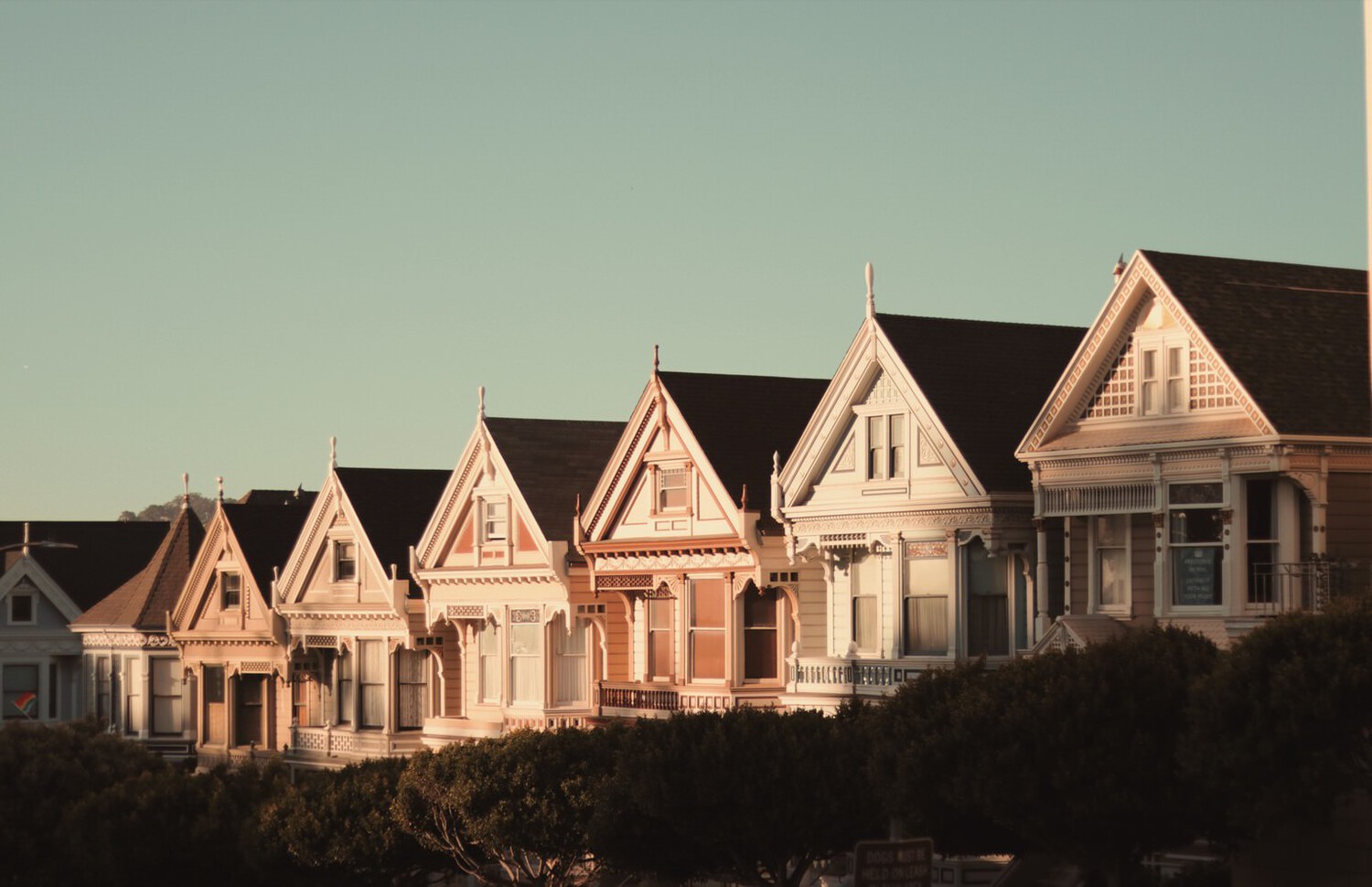 Office Hours – 9-8 M-F – 9-6 Weekends ***** Email: [email protected] ***** Phone 724-283-5021 or 800-876-7937
About
Real Estate Solutions For All
Butler's We Buy Houses is the area's leading real estate solutions company. We successfully work with homeowners, buyers, sellers, real estate agents, and investors buying and selling all types of residential real estate. We are confident that we can find the right property or solution for you.
Whether you have a house to sell, are looking to buy your next investment property, or are looking for your family's "forever home," we are excited to be a part of your journey and are ready to help you make the best decisions for your situation. We are confident that our dedication to making your experience a smooth and successful process will be evident right from the start.
At Butler's We Buy Houses we specialize in buying and selling our homes at the price, and on the timeline, that works best for all parties involved. Our extensive knowledge of real estate investing and large network of real estate investors nationwide allows us to offer more buying choices and a wide variety of selling options for all types of homebuyers and sellers, including financially distressed homeowners.
Our mission is to work hand in hand with all parties, to handle every situation with the utmost professionalism and care, and to seamlessly close on every transaction while doing what's best for you. We love helping people and improving neighborhoods and redeveloping the areas where we work.
With a wealth of experience in buying and selling homes under our belts, our team and network of real estate experts have handled some of the most complicated real estate transactions on the market today.
Whether you're looking to sell your existing home or investment property or are looking to buy your forever home or a new investment, we are dedicated to helping you find the right solution.
We will not be acting as your real estate agent or broker, but we are excited about working directly with you OR with your agent or broker if you are represented by one. If you have additional questions on agencies please contact your local real estate commission.
Featured Property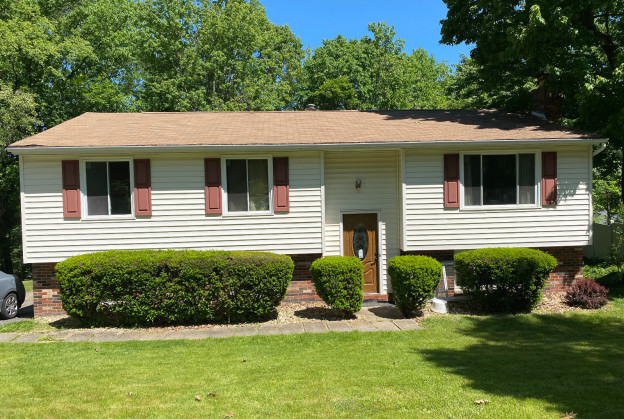 128 Blackshire Rd
Butler, PA
Nice 3bdr/1.5 bath split level entry home available in a lovely, well established neighborhood with tons of mature trees. On the upper level, you will find living areas with new laminate flooring and sliding glass door opening onto a wooden deck with view of the woods behind the home. Kitchen has newer appliances, new countertop, new stainless steel sink and faucet. On the lower level, you will enjoy the finished gameroom complete with walkout and gas fireplace. Don't miss this opportunity to own your forever home in a desirable neighborhood!
Our Services
Testimonials
I would like to thank you for the help you gave to us in helping us get our own home.  Thank you for your patience and your help with our closing.  I would like to thank you for taking the responsibility for the repairs our kitchen needed during our wait.  Not too many people would have done what you did and getting it done quickly.  I wish I knew more people who are as kind and generous as you have been.

Thank you
To Butler's We Buy Houses,
This letter is to express my extreme thanks with your company in the assistance in selling my house.  Throughout the process your company and especially Ron lead me through each step.  Everything was explained and the cooperation was unmatched.  As you are aware over the past year many have struggled with Covid-19 crisis and selling a home was not immune.  Every government regulation and hoop that was placed in front of me was met with the support and encouragement of your company and Ron.  I do not think I could have navigated my way through this process without you.
I would recommend this company again and hold them in the highest regards.  You have freed me from a very difficult property to sell and more importantly I can move to the future.  Again, my deepest appreciation with the cooperation, assistance, expertise and compassion you have shown me.

I have worked with Ron and his team at Butler's We Buy Houses on multiple deals now. They have worked with me on cash deals and owner financing. Whenever I want to buy a property, I always ask Ron if his team has anything available first. He has done tremendous work for me and was always on the ball. I would highly recommend him.

Thank you so much for helping in any way possible to do the closing on the house.  It was the best Christmas present ever! I can't wait to have my first holiday here. This was my dream of a lifetime to buy a house. I never thought it would happen as soon as it did. And I have NOT one regret! Once again thanx for everything you have done. Have a safe & happy holiday season.

Hi Guys,
I purchased the property on Eighth Avenue in Natrona Heights.  My family and I are very happy with everything!  Thanks for all the hard work you put into the sale.

I had it listed for seven months, and within one week you had a buyer!  Your service was very professional and a "Win-Win" for the buyer and myself.  I would recommend you to anyone who is looking to sell, or for that matter looking to buy a home.

Thank you so much for helping me get a house.  I was not sure I could do it again after my divorce.  Basically my ex-husband got the house and the car and I got the kids and the dogs which is not completely the way I wanted it but it worked best.  So I was living in a small apartment with my 4 kids and my dogs.  I did not think I would ever be able to buy a house on my own,  I have a decent job buy the divorce left me flat.  You helped me do it on my own!  Thank you so much!

You have given me and my family more than just a house.  This is a "home".  My children have a yard to play in and bedrooms they can have their toys in.  My youngest daughter had asthma or so the doctors thought.  We have been in our home for 1 1/2 weeks. My 3 year old was on breathing treatments 4 times a day and now no longer shows any signs of asthma and no longer needs her treatments.  My husband has so many medical conditions that he is on 16 different medications and a machine to help him breath at night.  He was just re-evaluated and his pressure on his machine went from a 17 to a 10, which for it to go down is almost unheard of.  So as you can see this is more than a house, it is a lot of peace of mind.  Working with you has been just as wonderful as our new home.  Because of the 2 of you, our dreams of having a home we can call ours is coming true.  Again I just want to thank you for everything.  I have never had anyone call to see how our move was going or to make sure everything was ok.  You truly seem to care and these days, thats hard to find.  Thank you so very much.  I will recommend Iannotti Realty Solutions, to anyone looking to buy or sell a home.  In fact, I had one of your cards with me the other day, and I over heard a couple talking about buying a home. The lady said there was no way they could.  So I went over to her and handed her your card, and told her about my new house.  Her husband just smiled took the card and thanked me.  I told him that you were the best people I have ever worked with. 
Thanks again,

Recent Posts
What Is Rent-To-Own?

Own Your Dream Home Today!Owning a home is truly the American Dream. Buying a home can be a difficult process, especially for those with poor credit, no credit and/or a limited amount to invest. A Lease to Own, also known as Rent to Own, Option may be just for you! Based on your individual criteria, […]

Photo Tips For A Standout Property Listing

How do you get your listing from good to great? You take your shot… And then you take it again. I'm talking about pictures! As a real estate investor, I'm always surprised by the photos that agents, or other investors, choose to include with their property listings. Dirty mirrors, pet food bowls, and broken swing […]

What's Your WHY?

Before finding your why, building a business is just work… But once you find your WHY, the work has purpose. Around here, we talk a lot about finding freedom. For some people, freedom is their why. They just want to be free of many different things… their job, their boss, their time deficit, their financial restrictions. But for most people, finding freedom […]